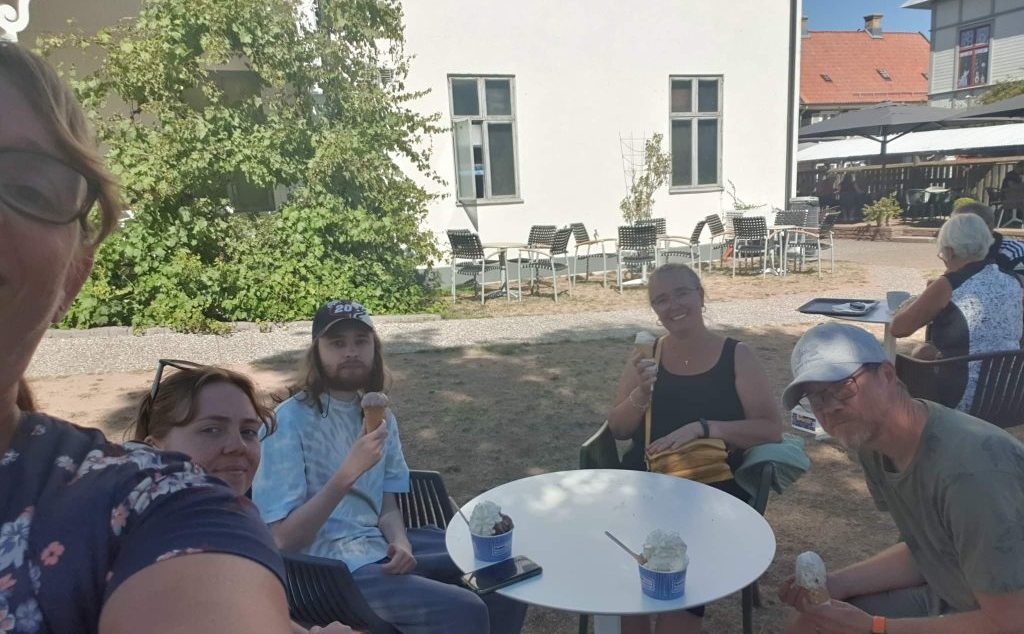 A perfect start of the day with 19C in the ocean and very little wind. Love these mornings and I cherish them so much! 

Me and my niece went on a walk together after breakfast to pick dewberries – one of our many traditions we hold very dear. We managed to get enough for a pie to enjoy tonight. 

Today we celebrated my hubby's (and father-in-laws) names day with ice cream in town. All five of us went together and also ran a few errands on the way and also picked up groceries going back. Tonight we have bbq chicken served with pasta pesto and a glass of white sitting outside. The evenings this week have been great!