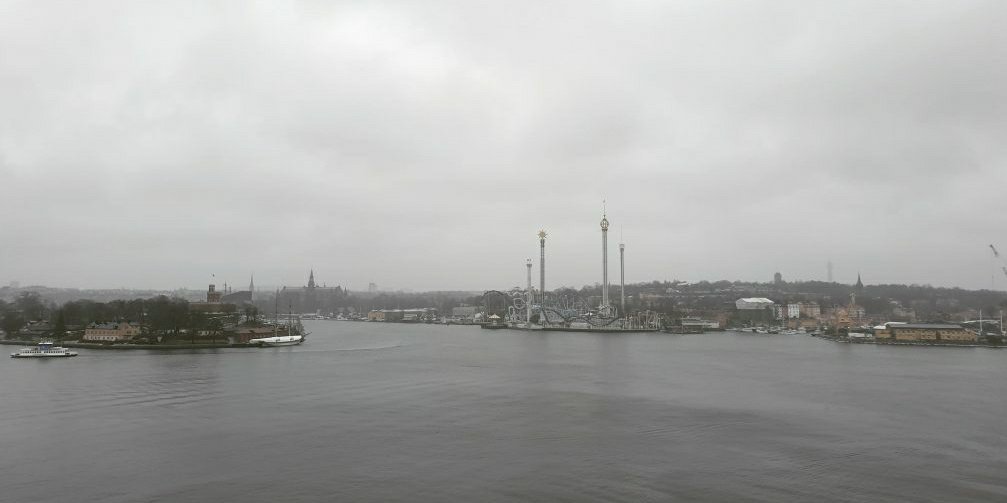 Thursday already and time for our youngest to have his surgical clips removed. The clinic is situated inside the city and I came along this time to see how to drive there and where to park in case I have to drive there some time. We enjoyed a "fika" at Chokladfabriken while we waited. It is raining today and not very nice to go for a walk but we did stop and enjoyed the view for a minute from Fjällgatan. 

This afternoon we have taken away the Xmas-tree before it starts to drop all the decorations. It didn't last very long this year – wonder why. Anyway, we packed away all the elves and decorations too. We will keep the window lights and stars for a while longer along with the table cloths and curtains. 

The Junior World Championships tournament in Ice-hockey was cancelled. Too many teams suffered from covid and too many games had to be cancelled. So, they didn't really have a choice but to close the event down, I guess. Sad.